Finding the perfect porch sunshade can be tedious. You want it to match the rest of the outside of your home, you want it to be inviting, and beautiful NOT an eyesore for the neighbors to see. Here at Sunshade Gazebo, we are here to help you find the perfect outdoor sunshade for your porch.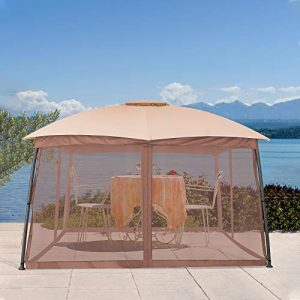 We have many options to choose from and wonderful customer service associates that will help you find the perfect sunshade for your home. We want you to feel comfortable and confident with your purchase and with our services. We may be a smaller company, but we strive to provide the best customer service and products to our valued customers. Sunshade Gazebos wants you to be able to enjoy your spring and summer, outside. No one likes to be stuck in the house.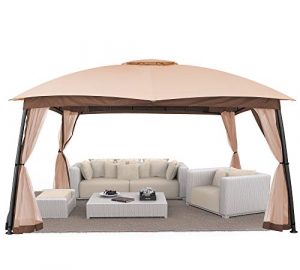 Porch sunshades will keep you protected from the rain, the heat of the sun, and the bugs. You will be able to enjoy and relax with friends and family when you choose one of our products. Unplug from the daily grind of life! Enjoy a book, a cup of coffee, and the newspaper, or have a small bar-b-que. Porch sunshades are perfect for any occasion. Let our knowledgeable customer service department help you pick the perfect outdoor hangout. We will be happy to answer all your questions and point you to the products that we believe will meet your expectations.